History of Mittersill Alpine Resort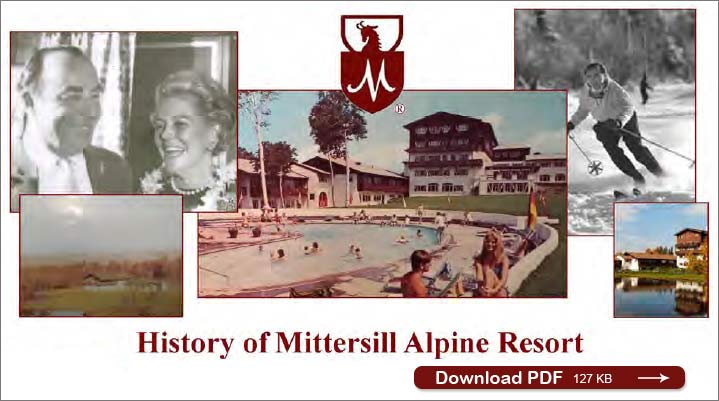 A Noble Beginning
Mittersill Alpine Resort was founded by the Baron Hubert von Pantz in 1945, the Mittersill Alpine Resort and Village has a Tyrolean heritage and traces its roots directly from the aristocracy of Austria. The von Pantz family was one of the older noble families during the Hapsburg dynasty. Originally awarded their first title prior to 1450 by the Roman Empire, for five centuries they owned a monopoly on the iron mines of central Europe. As a result of World War I, The War to End All Wars, Austria changed forever as the Hapsburg Empire was reduced from a prosperous country of 65 million to a small country of 6 million in economic ruin.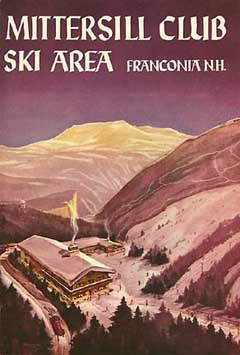 The young Baron von Pantz lived through these turbulent years with reckless abandon, which became the character trait that enabled him to surround his life with glamorous and exciting people. In 1934, he bought Countess Larisch Wallersee's medieval castle, Schloss Mittersill in The Alps located in the Pinzgau Valley in Tirol, Austria. The Baron converted the castle into the Mittersill Club as an escape to the European grandeur of the past, and many of the royal families of Europe and the wealthy socialites of America frequented the Club. The normal dining attire of the Club was Tyrolean jackets and pink Club ties. The normal daily activities were stag hunting, horseback riding, tennis, swimming and fishing. There the Baron could enjoy his three greatest pleasures: auto racing, skiing and grand entertaining.
The original Mittersill club came to an abrupt end on March 13, 1938, when Nazi Germany invaded Austria. The Baron escaped to America in what can simply be called an exhilarating exodus, in keeping with the von Pantz family motto, "Luck is Stronger than Iron."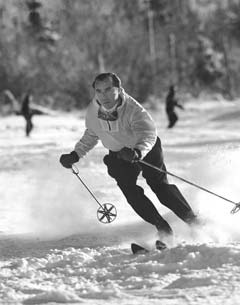 The flamboyant Baron came to Franconia, New Hampshire to recreate his dream and built Mittersill Alpine Resort and the surrounding village chalets in the authentic Austrian style with the grand opening in 1945. The chalets were sold to private owners who still maintain the unique Tyrolean theme. The Baron's dynamic personality and unique background brought America's elite society to the immediately successful Resort. He brought European style skiing to America. In 1964, the Main inn was expanded into the grander scale Resort of today. In 1969, the Baron sold the Resort to relatives and retired to Austria.
In 1979, the new owners were some of the pioneers of vacation ownership when they began to convert the interior of the Resort from hotel rooms to the more modern condominium style featuring full kitchens and sold weekly intervals. In 1993, the unit owners gained direct control of the management of the Resort.
Today, Mittersill Alpine Resort® is a year round family resort. Relaxing and Quiet, a perfect location for a quality and affordable family vacation or weekend get-a-way.
Back to About Mittersill →